My Story
Dr. Lynn Labrousse has been in private practice since 2002. She has a successful thriving practice. Most of her patients are referred by previous patients or their family, as her services cannot be matched by other physicians. She listens and customizes her care based on the individual. She does not use the cookie cutter approach. Dr. Lynn Labrousse has used her studies of herbals and her background in Biomedical Science to prepare herbal mixtures. Labrousse Teas & Steams have been developed to support uterine & respiratory health. Our doctor and staff are multilingual. Nou pale Kreyol. Hablamos Espanol.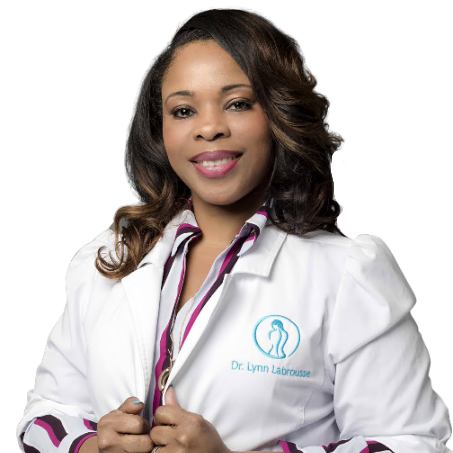 Education
Graduate of Florida International University 1998 Biology, B.S.
Graduate of Life University 2001 Chiropractic Medicine, D.C.
Graduate of University of Miami 2008 Art & Science of Acupuncture
The Arvigo Institute, 2014, Arvigo Thearpy, Self Care
Graduate of University of Science Art & Technology 2017 Biomedical Sciences, Ph.D
Mission
We treat our patients like family. Our goal is to provide quality care to all our patients. We attentively listen and customize a plan specific to your particular needs. Our knowledgeable and caring staff is willing to give assistance whenever needed. We are a multilingual office. Nou pale Kreyol. Hablamos Espanol.